The advantages of having a Real Estate project manager
Solid construction projects need solid managers.
The modern construction industry requires managers that have a diverse set of skills.. They must be experts in the use of the necessary tools because working in Italy and restoring historical buildings or ancient farms is not at all easy. There are some essential soft skills that a Construction Project Manager has to own: leadership, team building, motivation, communication, decision-making, negotiation, conflict management, team psychology, etc. and more than this, Italy is the land of unbelievable landscapes and anywhere there is something special. This unteachable emotion has an enormous economic value. The fact is that there is a psychological/emotional side on every Italian building.This factor brings international clients, to Italy. They wish to buy a property and decide to build, re-built or restore it. Many economic benefits will arrive if the Italian Emotion touches the deepest site of the owner's heart. Knowing this, the Construction Project Manager must keep clearly in his mind that also and more than a physical job, there are immaterial needs to satisfy.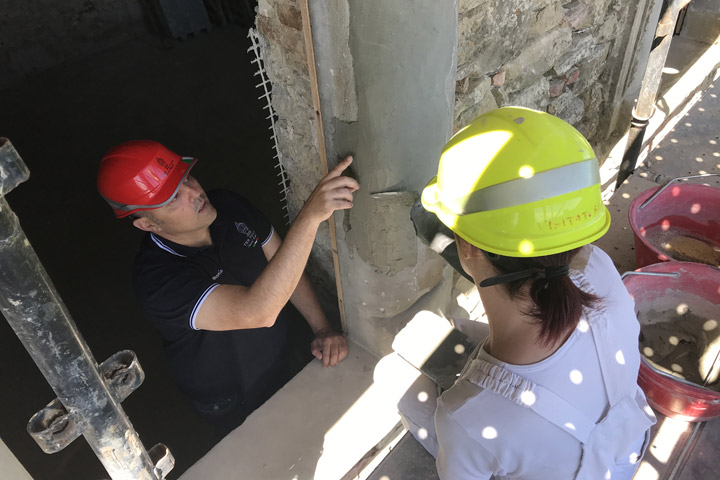 For this reason, a Construction Project Manager is a kind of »« of the owner in the Italian territory and he responses only to the owner. He has to know exactly the wishes and needs of the entire family of the client. Having a »« feeling with the owner, is fundamental. Trying to see things with the owner' eyes is the first step to start correctly the new venture; this needs time and many meetings, where the resistance or also the fears of the owner can be vanish. The »« of the Construction Project Manager is part of his daily work. Learn from everyone, listening carefully and speak with positive wisdom energy is what it has to be done. Understanding also the "owner's emotions" of the new "venture" this will help to become the real leader of the all process and for all the actors involved: the leader architect and all his professionals, the general contractor and the building team. Of course, this can be done only with lot of passion, attitude, proudness, attention, love and respect for the project and its owner.